welcome to oneEDSvoice
- a positively charged Ehlers Danlos Syndrome community.
community organizations
331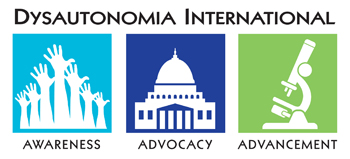 Dysautonomia International is a 501(c) (3) non-profit organization run entirely by volunteers. The volunteers include patients, family members, friends, physicians, researchers, and other health professionals dedicated to assisting people living with various forms of dysautonomia. Dysautonomia is an umbrella term used to describe different medical conditions that cause a malfunction of a person's autonomic nervous system. The organization helps organize events around the globe each October for Dysautonomia Awareness Month. They hold a large annual conference each summer during which dysautonomia patients, family members and experts from around the world join together for a weekend of educational programming, fun social events, and grassroots dysautonomia advocacy. They educate medical professionals about autonomic disorders.
The organization funds medical research on POTS and work with researchers to speed up the pace of discovery. Throughout the year, they connect patients and families through email, social media and in-person events. They empower patients to become their own best advocate, and provide a platform for those who want to advocate for others.
expertly curated content related to this topic