welcome to oneEDSvoice
- a positively charged Ehlers Danlos Syndrome community.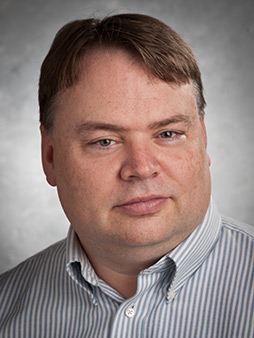 Bradley Tinkle, MD, PhD

Healthcare Provider
Clinical Geneticist
Peyton Manning Children's Hospital
2001 West 86th Street, Entrance 4
Indianapolis, Indiana, United States


Brad Tinkle, MD, PhD, is a clinical and clinical molecular geneticist who specializes in heritable disorders of connective tissue. Dr. Tinkle received his BS in genetic engineering from Purdue University and his PhD from George Washington University in human genetics. Dr. Tinkle attended medical school at Indiana University. He did a combined residency in pediatrics and clinical genetics from Cincinnati Children's Hospital. He subsequently received additional training and certification in clinical molecular genetics.

Prior to Advocate, Dr. Tinkle was a clinical and clinical molecular geneticist at Cincinnati Children's Hospital Medical Center (CCHMC). He specializes in caring for individuals with heritable connective tissue disorders such as Ehlers-Danlos syndromes, Marfan syndrome, osteogenesis imperfecta, and achondroplasia among the many. He served as director of the Skeletal Dysplasia Center (CCHMC), co-director of the Marfan/Ehlers-Danlos Syndrome Clinic, as well as director of the Connective Tissue Clinic.
expertly curated content related to this topic