welcome to oneEDSvoice
- a positively charged Ehlers Danlos Syndrome community.
Two sisters, 7 and 9, signed national letters of intent, inking contracts with Northern Kentucky University's volleyball team.
Taylor Conrad and Leah Conrad, of Florence, were presented with jerseys on Monday for the upcoming season. They signed their letters in front of a packed room of family, friends and reporters.
The sisters are a part of Team Impact, a nonprofit that connects children facing serious and chronic illnesses with local college athletic teams. Taylor, 9, was diagnosed with Ehlers-Danlos syndrome, ADHD and epilepsy, while Leah, 7, has also been diagnosed with epilepsy.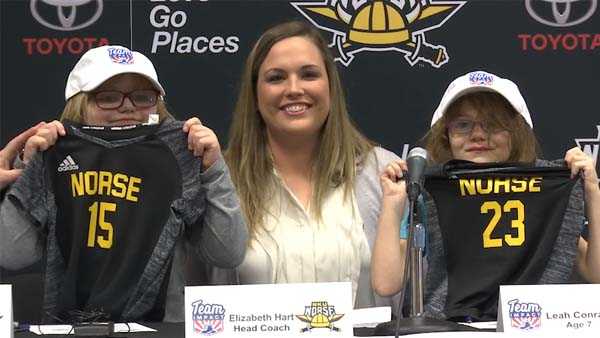 expertly curated content related to this topic